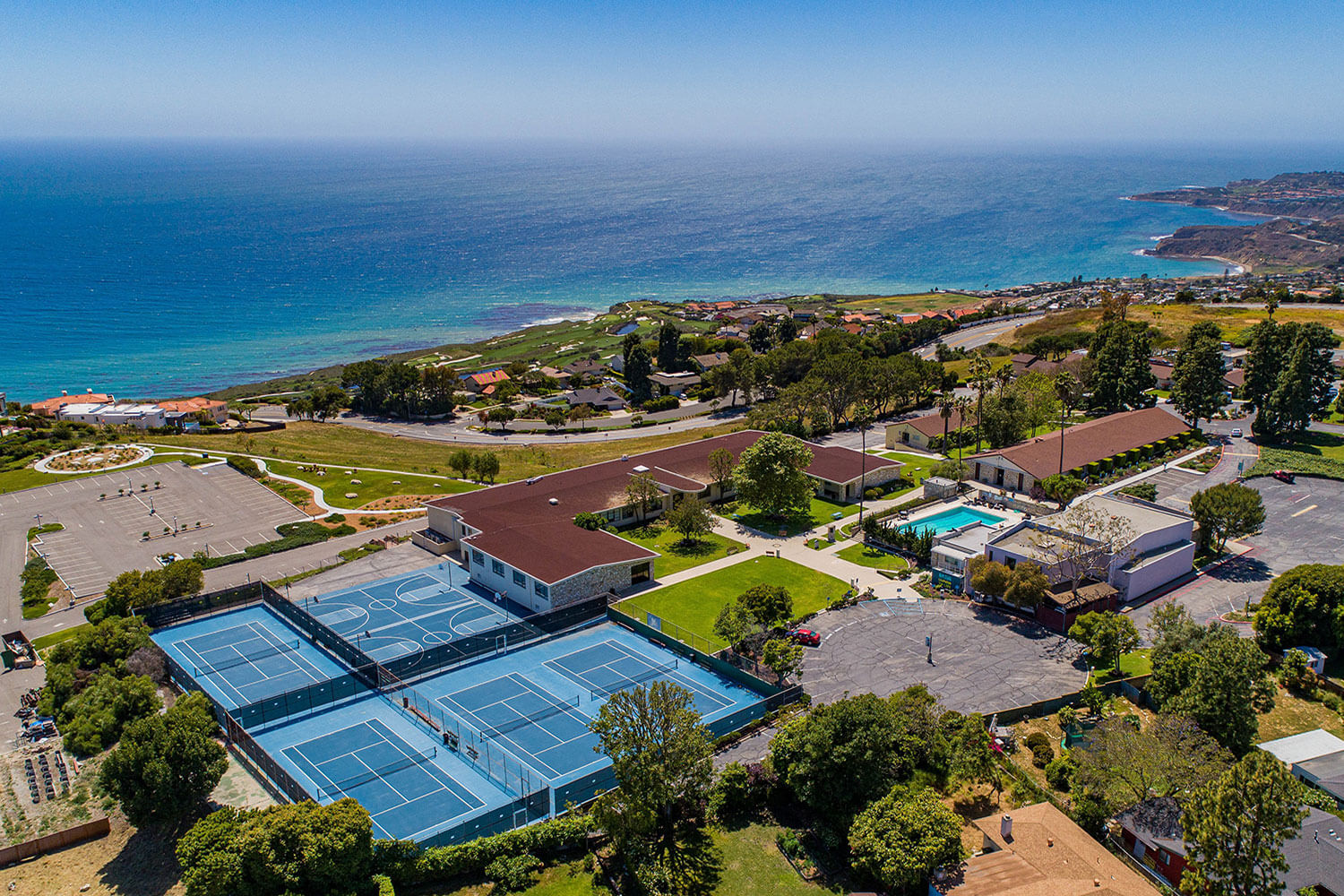 Situated on a picturesque bluff on the Palos Verdes Peninsula, Marymount California University was a South Bay gem revered for its intimate learning environment and tight-knit, family-like community.
Founded by the Religious of the Sacred Heart of Mary in 1932, Marymount embraced its Catholic identity. First, as an all-girls high school, then as a liberal arts college for women and California's first Catholic junior college and eventually as a four-year university offering undergraduate and graduate degree programs. Having moved frequently in its early years, the school arrived at its final ocean-view address in 1968. Thousands of Mariners fondly remember some of their best years at the Rancho Palos Verdes campus overlooking Catalina island, many who went on to significant accomplishments in their careers, leaving their own marks on the world.
Like other small, tuition-dependent schools, Marymount unfortunately struggled financially in the face of declining enrollment, rising costs and a pandemic. Sadly, after a prolonged search for alternative paths forward, the university permanently closed on August 31, 2022.
It is heartbreaking to close an iconic institution like Marymount whose greatest achievement was that of empowering multiple generations to pursue lives of leadership and compassionate service to others. We are hopeful the lasting memories of our Mariner community can be of the joyous moments, personal growth and enduring friendships that were made here.
Following the decision to close, MCU established transfer agreements with many institutions to establish pathways for our students to complete their education. Agreements were created with the following institutions:
Antioch University (online MBA)
Arizona Christian University (Phoenix, Arizona)
ArtCenter College of Design (Pasadena, California)
Azusa Pacific University (Azusa, California)
Biola University (La Mirada, California) (Undergraduate & MBA)
California Baptist University (Riverside, California)
California Lutheran University (Thousand Oaks, California)
California Polytechnic University Humboldt (Arcata, California)
California State Universities accepting applications from MCU freshmen

Bakersfield, Channel Islands, Chico, Dominguez Hills, East Bay, Maritime Academy, Monterey Bay, Sacramento, San Bernardino, San Francisco, Sonoma, Stanislaus

California State Universities accepting applications from MCU transfer students

Bakersfield, Channel Islands, Chico, Dominguez Hills, East Bay, Fresno, Humboldt, Los Angeles, Maritime Academy, Monterey Bay, Sacramento, San Bernardino, San Francisco, Sonoma, Stanislaus

California State University, Dominguez Hills (Carson, California)
California State University, Long Beach (Long Beach, California)
Carroll College (Helena, Montana)
Chaminade University of Honolulu (Honolulu, Hawaii)
Chapman University (Orange, California)
Charles R. Drew University of Medicine and Science (Los Angeles, California)
Concordia University Irvine (Irvine, California) (Undergraduate & MBA)
Cornish College of the Arts (Seattle, WA)
Dominican University of California (San Rafael, California)
Fresno Pacific University (Fresno, California)
Hope International University (Fullerton, California)
Hilbert College (Hamburg, New York)
John Paul the Great Catholic University (Escondido, California)
La Sierra University (Riverside, California)
Linfield University (McMinnville, Oregon)
Loyola Marymount University (Los Angeles, California)
Menlo College (Atherton, California) See webinar.
Mid-Atlantic Christian University  (Elizabeth, North Carolina)
Mount Saint Mary's University (Los Angeles, California)
National American University (online)
Newman University (online MBA)
New York Film Academy (Los Angeles, California)
Northwest University (Kirkland, Washington)
Otis College of Art and Design (Los Angeles, California)
Pacific University (Forest Grove, Oregon)
Pepperdine University (Malibu, California) (MBA and MSB)
Sacred Heart University (Fairfield, Connecticut)
Saint Leo University (Florida) (Undergraduate and MBA)
Saint Mary's College of California (Moraga, California)
Saint Mary's University (San Antonio, Texas)
Saybrook University (online MBA)
Seattle University (Seattle, Washington)
Simpson University (Redding, California)
University of California, Merced (Merced, California)
Touro University Worldwide
University of La Verne (La Verne, California)
University of Massachusetts Global (Irvine, California)
University of Portland (Portland, Oregon)
University of Redlands (Redlands, California)
University of Saint Katherine (San Marcos, California)
University of San Diego (San Diego, California)
University of San Francisco (San Francisco, California)
University of the West (Rosemead, California)
Vanguard University (Costa Mesa, California)
Waldorf University (online)
Westcliff University (Irvine, California)
Westmont College (Montecito, California)
Whittier College (Whittier, California)
Woodbury University (Burbank, California)
William Jessup University (Rocklin, California)